Skip to Content
Commercial
When it comes to commercial buildings, climate control is a hugely important part of one's productivity and profitability. For retail stores, it's important to provide your customers with a comfortable atmosphere. In offices, your workers will be much happier and more productive if they don't notice the temperature. In restaurants, your HVAC system will have to compete with the heat of a massive range of ovens.
At Air Solutions, we know how to handle large open spaces and temperature challenges related to commercial buildings. Not only can we ensure that your space remains at a comfortable temperature throughout the season, but we can also make sure that you don't have to break the bank to do it. Our installs are fast, professional, and low-cost, plus we offer energy-saving green technology that will keep your utility costs low. Contact us today!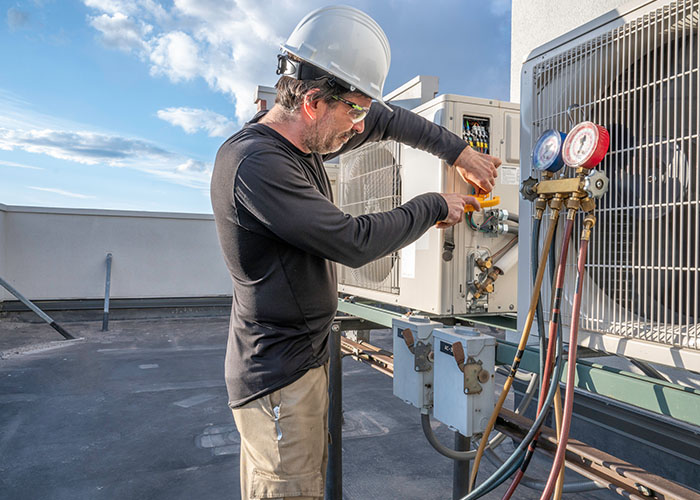 Industrial
Air Solutions Heating & Cooling provides comprehensive Heating, Ventilation, and Air Conditioning Services for a wide range of heavy-duty industrial applications. Our technicians deliver top-notch craftsmanship with services that include Custom Design & Build, Custom Metal Fabrication, Unit Installation, Repair & Replace Services, plus comprehensive Routine Maintenance Services. We also offer several options regarding energy-efficient "Green" technology solutions that can further extend your savings as well as reduce your environmental impact.
Call Us Today and Schedule Your HVAC Install or Repair